It is generally believed that at the moment the rider available on the market is Andrea Dovizioso.
With all due respect to Pernat's experience and knowledge of the environment, I do not believe that Italian rider would be willing to accept an offer from Honda that would see him as Marquez's replacement and then, on the return of the Spaniard, step aside and continue in the simplest and least demanding (in terms of stress) role of tester.
But even if Dovizioso accepted, what would Honda behave like if he had Dovizioso at the top of the Championship when Marquez returned? Get Marquez to do the wild cards? And would he accept that? And anyway, in order to implement this plan Marquez should not be enrolled in the Championship: situation too tangled.
In my opinion, given the great uncertainty about Marquez's recovery time I believe that a solution could be to set up a second satellite team (beyond cecchinello's) with only one bike for Dovizioso who would be guaranteed official status at 360 ° while Marquez's temporary replacement until complete recovery would be Bradl, the natural tester candidate for impromptu replacements.
I believe that this is a solution that Dovizioso could accept (according to some of his statements) and Honda, strong in its economic availability, would be able to implement even with the blessing of Ezpeleta who I imagine would not mind having Dovizioso back at the start.
In this way Honda would be covered both in the hypothesis that Marquez returns to the late Championship and in the hypothesis that Marquez returns directly in 2022 and at the same time Dovizioso could compete for the title even in the case of Marquez's return.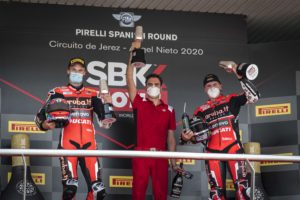 A Jerez de la Frontera, seconda tappa del campionato SBK, si ri-accende lo spettacolo con Ducati protagonista. Doppietta di Redding e secondo posto in gara 2 per Davies.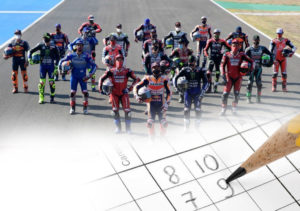 Le pagelle del campionato MotoGp 2020, i voti ai piloti che hanno partecipato a questo pazzo, pazzo mondiale.