Jim Scaysbrook,72, is one of the most versatile riders in Australia's long line of motorcycle racing talents. He was in fact one of the best Australian motocross riders in the seventies, he competed successfully on Dirt Track, Enduro and Speedway.
In addition, he was the first Australian to race in the AMA Motocross series in the United States, in 1973. Returning to Australia, despite his work in the advertising industry, he continued to race with Ducati in the Isle of Man TT. Jim then focused on journalism, writing more than a dozen motorcycle books.
In 2006, Jim Scaysbrook became the editor of Old Bike Australasia,a historical motorcycling magazine that grew to have the largest spread in the southern hemisphere. Remarkable his friendship with Mike Hailwood,with whom he collaborated for his return to top-level racing first on a Ducati 750 SS in the 6-hour Castrol race of 1977, then for his legendary return to victory in the 1978 TT, always riding the Ducati.
Jim's son, Rennie, followed his father's tracks, becoming himself a journalist in the motorcycle industry (he works for Cycle News in the United States) and a rider, as evidenced by his victory at the 2019 Pikes Peak Hill Climb.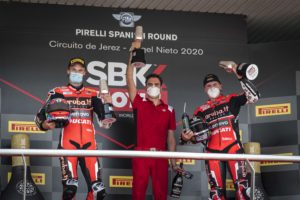 A Jerez de la Frontera, seconda tappa del campionato SBK, si ri-accende lo spettacolo con Ducati protagonista. Doppietta di Redding e secondo posto in gara 2 per Davies.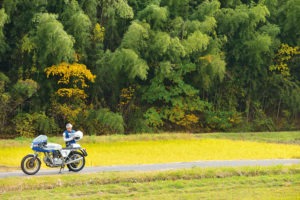 La meravigliosa storia di un uomo e della sua inseparabile compagna, la Ducati 750 SS. Quando l'amore per una moto dura per tutta la vita.