There is often talk of defending our artistic beauties,of caring for them and preserving them in the best possible way, avoiding, as far as possible, that they should be dispersed. But is the same not true for the world of engines, where Italy has played an absolutely important role in the past?
Whether they are four or two wheels, many of the most famous brands in the world were born right here, and there is no point in making the shopping list. It is obvious, therefore, that it is essential to take care of our heritage in the best possible way, ensuring that certain pearls of absolute rarity remain in the availability of everyone, in special museums or in collections open to the public.
Sorry then, and very much, when a beautiful collection, like the one put together in a life by Giancarlo Morbidelli,goes to auction and with it unique pieces such as the 125 four cylinders,as Dario Ballardini tells in the article that you can read below.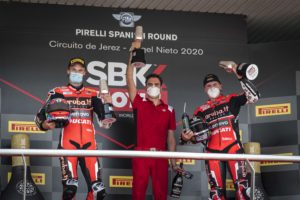 A Jerez de la Frontera, seconda tappa del campionato SBK, si ri-accende lo spettacolo con Ducati protagonista. Doppietta di Redding e secondo posto in gara 2 per Davies.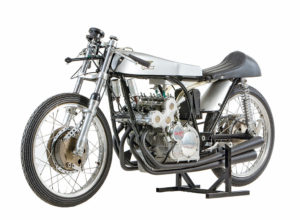 La storia della Ducati 125 quattro cilindri: senz'altro uno dei pezzi più pregiati della collezione Giancarlo Morbidelli che è andata all'asta.
Of course, we do not want to discuss the will of the heirs here, but the State should take responsibility for preserving these treasures, not least because, if valued, they could prove to be a very important source of income and employment.
In fact, despite a past rich in history, from this point of view not much is done in Italy: to get confirmation could be enough the visit to the Museum of Moto Guzzi,the most revolutionary, competitive and winning house that there was in the world until 1957, the year of the famous withdrawal from motorcycle competitions of numerous Italian companies, including Guzzi.
Well, despite such a glorious story, with a slew of victories at the Tourist Trophy and world titles in bursts, the relative Museum is in a situation that tightens the heart of the real enthusiast.
Yet, a well-kept Museum could attract many enthusiasts from all over the world, becoming a real attraction, as perfectly demonstrated by the Ducati Museum that, after the break dictated by the health emergency, has recently reopened its doors.
This brings us back to the usual speeches: why are we not able to preserve and enhance what past generations have left us, why can't we manage what is a real legacy of immense value? Yet it would only be enough to manage the past well to guarantee us a peaceful future.