I own a 2001 Ducati ST2.
I changed the
bike battery
last year. Like every year, during the winter I left the bike in the garage on the easels and covered with a tarp. When the time came to turn it on I took the charger and attacked it: after 24 hours of charging, the picture and the lights were working, but the engine still did not start with the start, so I had to start pushing it, but once in motion the engine burst. Then I was forced to replace the battery. Do you think the inconvenience was due to the charger being too powerful or could there have been any other problems?
Mirko People's Party
Stefano Ferrigno responds
Dear Mirko, the ST2 has a very demanding engine in terms of starting current, given the high compression ratio and displacement. For this reason it needs a fully efficient battery that does not "lose a shot". Now, your method of storing the bike in this respect is not the best and results in a strong shock to the battery, which does not surprise me to have to be replaced every time. First, the battery should possibly never drain completely.
Secondly, the charge must take place at low amperage and without excessive haste. For this reason, either you remove it from the bike on the occasion of the seasonal stop so that it does not drain completely, possibly attaching it to the charger for a short time every now and then, or (and this is the best thing) you buy one of the modern electronic "maintainers" to leave always attached during the winter stop. At the arrival of the summer, turning the key, the bike will start at the first shot as if the battery were new.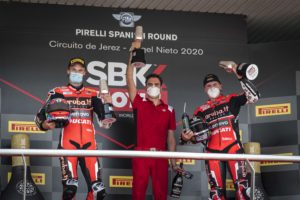 A Jerez de la Frontera, seconda tappa del campionato SBK, si ri-accende lo spettacolo con Ducati protagonista. Doppietta di Redding e secondo posto in gara 2 per Davies.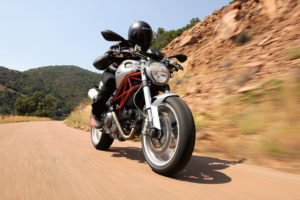 Come realizzare una batteria per moto superleggera, ed anche più piccola negli ingombri, senza spendere una follia.