With regard to
Valentino Rossi's disastrous adventure in Ducati,
I do not agree that the Bolognese house is being blamed. Since Rossi arrived, in fact, the Ducati has never gone so bad, moreover the bike has been profoundly modified according to the indications of rider rider and his team.

Stoner won the world championship in 2007
and even after that he continued to win several races and even before that Capirossi almost reached the title in 2006. Yamaha is also fine only with Lorenzo and sometimes with Dovizioso, while Spies and the other drivers riders Team Tech-3 have certainly not made appreciable results. So it's not true that Ducati only won with Stoner, but I think Rossi wasn't able to just drive it.
Signed letter
The Editorial Staff responds
The issue is very difficult and only next season, perhaps, will it permanently dispel doubts about the faults of rider rider and the bike. If Rossi returns victorious with Yamaha it means that Desmosedici was not up to the task, while if Dovizioso manages to achieve better results than those of the nine-time world champion, then it can be said rider the Tavullia rider did not return as expected.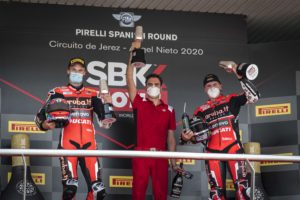 A Jerez de la Frontera, seconda tappa del campionato SBK, si ri-accende lo spettacolo con Ducati protagonista. Doppietta di Redding e secondo posto in gara 2 per Davies.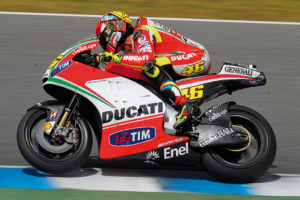 Nel motociclismo -così come in ogni sport- accanto ai campioni ci sono i fuoriclasse, quelli che lasciano un segno indelebile. Valentino Rossi appartiene a questa élite?