I'm not afraid I'm too much to consider Mike Hailwood the number one of all time, just read his records and records, remember the heterogeneity of the bikes he rode (19 different brands, displacements from 125 to 500, 2 and 4 times, from 1 up to 6 cylinders) and then, 9 years after retirement, the return to two wheels with the triumph with ducati on the toughest track in the world , the Tourist Trophy reaffirmed the following year, 1979, winning the Senior with the Suzuki 500.
At the age of 27 he had already won 9 rainbow titles, a record that Marquez, without the accident, could have equalled but not beaten (although in this it is necessary to remember Mike was "favored" by the possibility of participating in several classes during the same Championship, but it is also true that Marquez was able to start competing at a younger age; in essence the two circumstances are equivalent).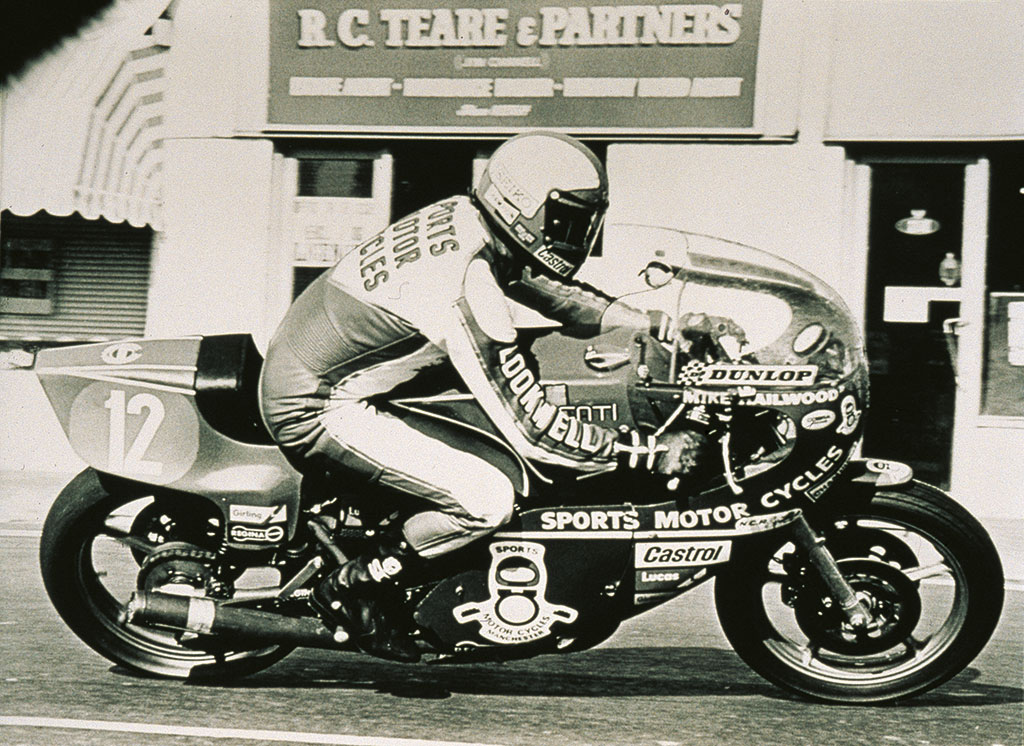 He holds the TT record won when the race on the Isle of Man was still on the Grand Prix calendar and held the speed record at the TT from 1963 to 1975, when he had not competed since 1968.
How can we forget his courageous gesture when, after switching to 4 wheels, he saved Regazzoni by tearing him to the flames of his single-seater regardless of his own safety.
And finally (forgive the partiality of the writer) the winning comparison in direct challenges with the absolute recordman of motorcycling, the 15-time World Champion Giacomo Agostini: out of 45 Grand Prix in which both participated, the two champions finished 25 times on the podium together and on these Mike finished 21 times ahead.
Only the withdrawal of Honda (and the lack of competitive bikes other than the MV Agusta), which then won it to itself thinking perhaps of a quick return, blocked its momentum towards even more prestigious goals.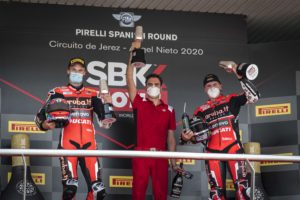 A Jerez de la Frontera, seconda tappa del campionato SBK, si ri-accende lo spettacolo con Ducati protagonista. Doppietta di Redding e secondo posto in gara 2 per Davies.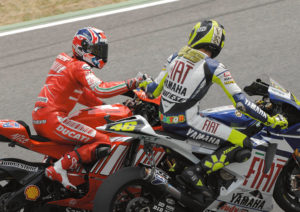 Due piloti così forti in una stessa epoca generano tensione, dividono le folle: ma chi è davvero più forte tra Rossi e Stoner?
But what are the pushes that lead to supporting rider pilot rather than another?
Previously I tried to analyze the phenomenon of partisanship for rider or a brand
The riders, regardless of their results, are not all the same; their talent is expressed differently from each other for their driving style and mental approach to the single race and the entire championship. But that is not enough; fundamental is the physical tightness, the psychological tightness, the understanding with the team, the ability to adapt to the different climatic conditions or the different characteristics of the tracks, the ability to manage the tires and that, perhaps the most important of all to show that they have a real superior talent, adaptation to motorcycle riding of different character (which, of course, , does not necessarily mean changing the brand because the bikes of the same manufacturer can change profoundly according to the technical regulations or, as we saw in 2020, for the only introduction of a new generation of tyres.
A rider win a race for fortuitous combinations and can even reach a world title, but to establish himself as a top rider you have to have consistency in the results, know how to confirm yourself at the top.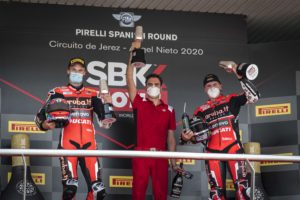 A Jerez de la Frontera, seconda tappa del campionato SBK, si ri-accende lo spettacolo con Ducati protagonista. Doppietta di Redding e secondo posto in gara 2 per Davies.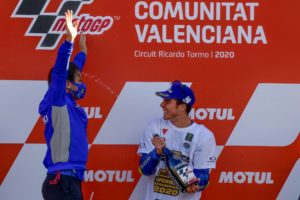 Cerchiamo di esaminare il mondiale di Mir per "pesarne" il valore rispetto ai precedenti 71 titoli (1949/2019) della classe regina.
You cannot always be successful just fortunately; you have to know how to earn the top mechanical vehicle and know how to take advantage of the peculiar characteristics to bring it to victory.
So, given that the bikes are not all the same and that often there are only one or at most two that enjoy technical superiority, it would be fair to ask why that bike was entrusted to rider rider rather than another?
We immediately exclude paying riders or sponsors because at Honda, Yamaha and Ducati levels top riders are paid handsomely and the brands of these manufacturers are already enough to attract sponsors. And yet none of these manufacturers would ever dream of entrusting a top bike to a rider because it pays.
And then it is clear that, without prejudice to any contractual constraints, the houses go hunting for riders most talented riders already established (and this is the case of Lorenzo at Ducati) or to mature (like Vinales at Yamaha).
In this second case, however, there were flops when a rider showed that he was unable to adapt to new and more demanding means and situations.
Ultimately, returning to the theme inrider(pilot /mechanical vehicle), it is evident that the superstar will always emerge sooner or later.
In fact, not even a superstar would probably be able to win consistently with a non-top bike, but it certainly would not go more slowly than some of his less gifted colleagues in terms of driving and perhaps he would often be in the top parts of the rankings. As it is true that rider talenty rider would hardly consistently achieve the top of the results even if driving a top bike.
The most explicit example of what we are saying can only be represented by the great, perhaps the greatest of all time, Mike Hailwood.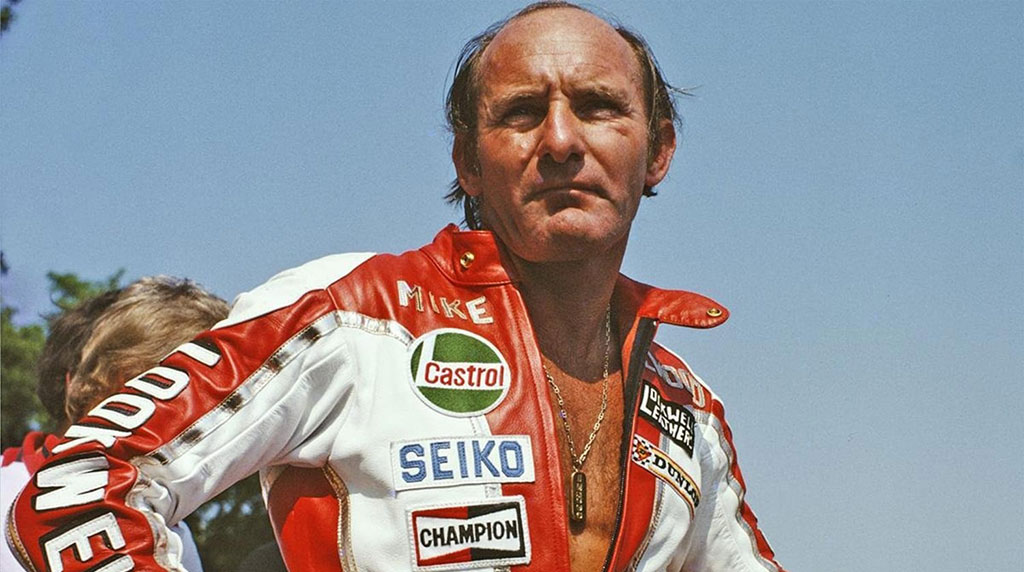 He was the rider of the two most successful manufacturers of his time, MV Agusta and Honda, with whom he fought against riders strongest riders (Agostini, Hocking, Ivy, McIntyre, Read, Redman) often beating them and at the same time affixing huge seconds, even more than one lap, to the so-called "gentleman riders the Continental Circus, such as Artle, Cooper, Findlay, Minter, Pagani.
But Hailwood wasn't content to beat the big calibers in world competitions; he often competed in unrided races, mainly in England, riding the same Nortons private as the others and in the end, for the same bike, on the highest step of the podium he always climbed there; perhaps, with the same mechanical means, it did not impose dishonourable distasting on opponents, but victory still remained its reserved domain.
Do we always find justifications for our goods?
Almost always, in discussions between admirers of one or the other riderjudgments are expressed conditioned by personal admiration (which sometimes results in cheering) for a riderjudgments that tend to justify the defeats of one's darling or even translate them into moral victories. A classic example of this refers to two of the greatest Champions (if not the greatest) of all time: Giacomo Agostini and Mike Hailwood.
Agostini's supporters believe that rider Bergamo rider was the moral winner of the Tourist Trophy of 1967 (class 500) when he was forced to retire due to a rupture of the chain; yet they forget that just during that championship, which went to Agostini for the same victories, Hailwood was forced three times (Germany, East Germany, Monza) to retire due to failure: Agostini put us back in a victory, Hailwood probably gave us a much more prestigious rainbow title that would be his tenth (and that perhaps would have led Honda to rethink its intentions of withdrawal).
And I would like to remind you that, in contrast to the fact that Mike publicly recognized Agostini's moral victory at the TT, the Italian public was not as sporty at Monza when he rejoiced at Hailwood's retirement; I would like to remind you that in tennis matches spectators do not applaud when their darling gets the point for an opponent's mistake.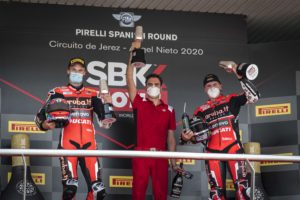 A Jerez de la Frontera, seconda tappa del campionato SBK, si ri-accende lo spettacolo con Ducati protagonista. Doppietta di Redding e secondo posto in gara 2 per Davies.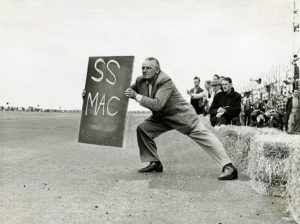 Sir Stanley Hailwood, padre di Mike the Bike, che anche grazie alla passione del padre per gli sport motociclistici è diventato poi una leggenda, era un uomo a cui non si poteva dire di no.