by Danilo Baganti.
Dear friends after 1000 personal adventures I managed not to try but to test
the Multistrada V4S,
despite the low temperatures I ventured around the Tuscan Apennines along the stretch of road in the photo a couple of times.
The first kilometers I made them in the traffic where the bike is very handy and shows much less weight than it has, so at a feeling I would say a motorcycle of 180 kg in running order. I am 1.70 m tall with the seat adjusted in the lowest position touch easily with my feet on the ground, however I will try with the intermediate position to have my eyes a little higher but this is my habit, writhing in traffic is very easy and does not regret a more suitable vehicle, but that is not what we are interested in (touring map).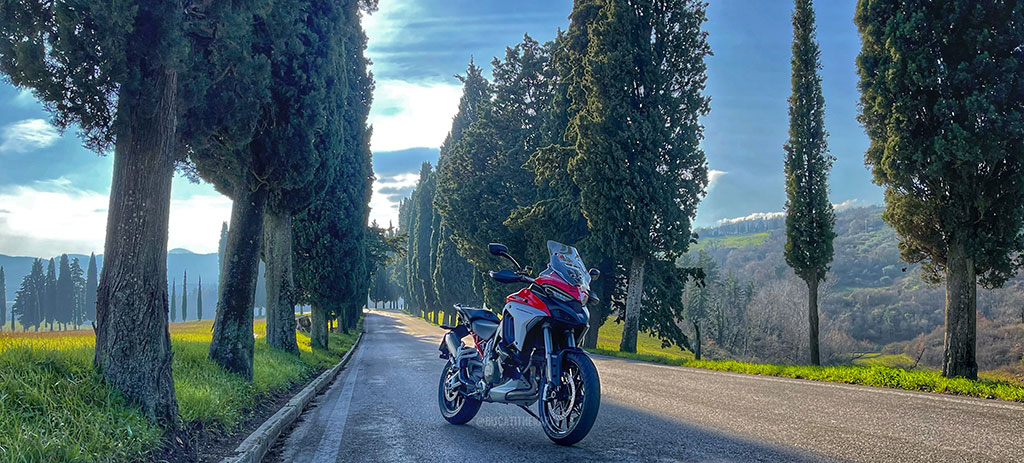 Just out of the urban area begins the fun for a motorcyclist, the engine as said by many is very sweet and kind if we want to walk allows you to enjoy the turn and seems to require less commitment in driving so much is the safety that transmits the dynamism of the bike.
With a gas wire you proceed quietly and in this situation it is a little less Ducati so smooth but then … increasing the rhythm the bike is amazing it seems to guide it with thought, the first curve worthy of name, the V4, look for the rope point almost alone as if it knew where to go then practically erases the straight stretch and you find yourself in another fold with a smile well beyond the earphones of the intercom.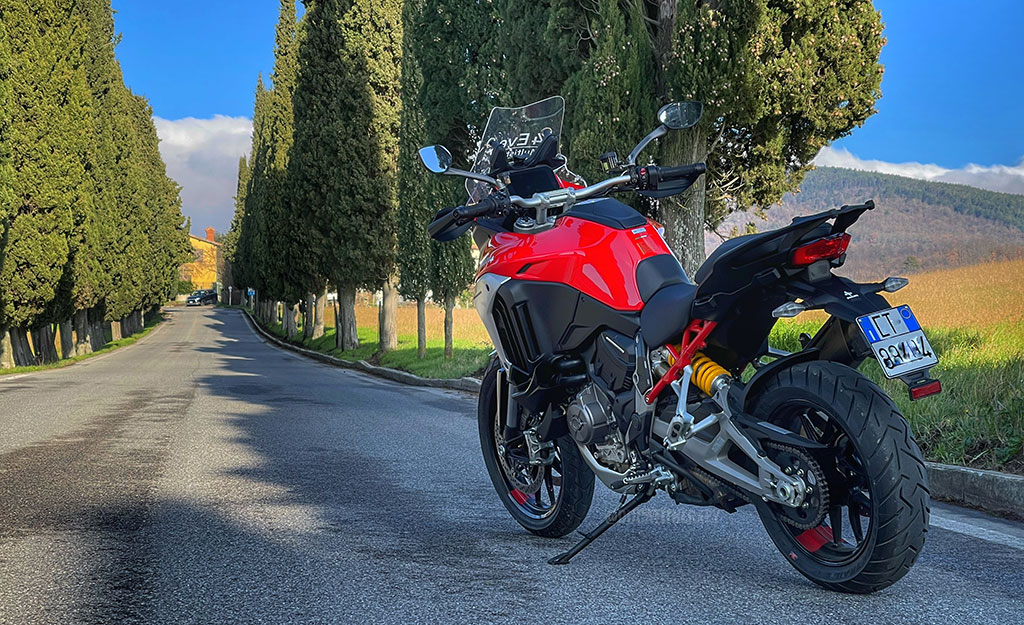 What about… it is really tasty and satisfying, do you know when you bring a Labrador to the park after a day in the apartment and bring joy from every hair? She looks at you and says "come on let's throw me the ball that I run to get it and then I bring it back I run jump and play", that's pretty much what she transmits to you, in sudden direction changes to sports gait you have to help yourself with the body and assuming the so-called mirrored driving setting you get the best and you understand that this bike is designed for a modern guide even if you can drive it as you want her to support us always, the front doesn't even look like 17″ but from 16″ so much is quick to fall into the crease even the first turn surprised me forcing me to correct the inclination certainly do not feel 19″ I think if I had tried it without knowing it I would not have noticed.
I didn't feel heat from the engine , it was very cold, but not even cold due to abnormal air flows. I am convinced that you are very efficient rider it comes to protection for riders. As a driving setting in my opinion we are like the old multi inside the bike suitable for both sports and tourist use, just adjust our position on the bike but this must always be done since one thing is to walk and an account to go at a nice pace.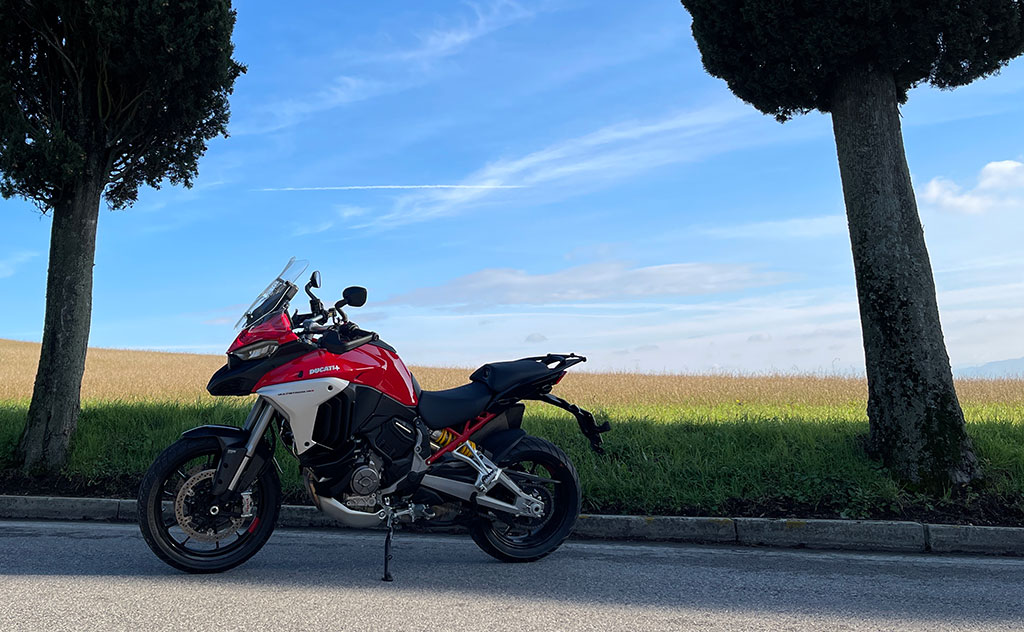 Conclusion: what to say I'm probably not cool because I didn't find any flaws. In fact there was a defect: the front brake lever too far from the knob, but then I adjusted it.
Danilo's Instagram profile:
https://www.instagram.com/ducatitherapy/
"We Ducatisti" collects opinions, tests and considerations of enthusiasts. If you want to see your content published, send us text and photos info@cuoredesmo.com.