We have to note what is now a fact: Ducati is an international reality, with a very wide range of products and with the task of always finding new customers for its bikes.
We are well aware that most of our readers are viscerally linked to the company of a few years ago, when desmo, traliccio frame, dry clutch and twin-cylinder were imprenscidible terms, at the base of each recipe, whether it was the naked model or the one directly derived from the bike that was participating in the Superbike World Championship.
If you decide to address an increasingly diverse audience, in fact, all these terms or cornerstones lose their meaning: those who come from other brands and live the bike with less involvement, more attracted by the novelty of the moment than by what represents a brand, are certainly not interested in whether or not that model has desmo, also because maybe it does not know its history nor is it interested in understanding its function.
This type of customer, who then represents the vast majority of motorcyclists, wants a bike that works, that does not give problems, that has certain performance.
Then of course, on him still acts the personal pleasure and pride of riding a motorcycle that, for history and competitive results, is different from the others, but having said that, nothing detracts from the fact that after a few years of pleasant use he turn to another brand for his new purchase.
Let's imagine that this is the great dilemma of the men who lead the company, that is to expand their audience without risking losing the historical one, which always thinks in terms of Ducati.
In this sense, everyone was convinced by the operation of switching from the twin-cylinder tothe four-cylinder, as, thanks to the Twin Pulse and the 90° V-shaped configuration, a strong twin-cylinder soul remained in the new engine.
This operation is certainly much more difficult when it is decided to significantly increase the time of valve control, setting aside the desmo distribution; all difficult to explain to the passionate historian, but this is and will be the future direction.
All this with the hope of not ending up in a kind of homologation of the brand, so as to make it indistinguishable from others, but rather we hope that in the future we will insist on strongly emphasizing ducati's strengths and exclusivity.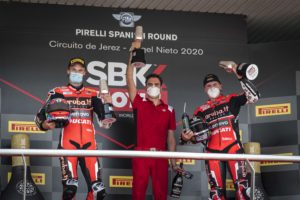 A Jerez de la Frontera, seconda tappa del campionato SBK, si ri-accende lo spettacolo con Ducati protagonista. Doppietta di Redding e secondo posto in gara 2 per Davies.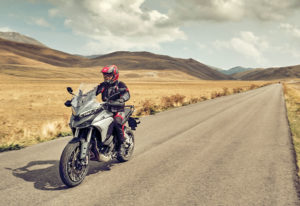 Test su strada della nuova Ducati Multistrada V4. La Multi non è mai stata così Multi, provare per credere.