Someone has defined the 748 SP as the best in the Ducati Superbike family by Massimo Tamburini: an ideal meeting point between performance and driveability, between fun and competition.
Then, among the various reasons of preference, there is also a historian: it was precisely this cubature that was the first Ducati 4 valve desmo. In fact, in the 1986 Bol D'Or, the 748 cc 4 valves made its first public appearance in the classic endurance race.
Once in motion, the 748 SP showcased its handling, but also the perfectly distributed engine delivery, with great torque at the bottom and power at will even at the highest speeds where the four valves pushed strongly from 7000 to 12000 rpm, limiter intervention threshold.
Compared to the 916,the 748 SP took advantage of the different tyre sizes (120/60 front and 180/55 rear on the 748, 120/70 front and 190/55 rear on the 916), measures that improved the agility and insertion skills typical of ducati supersports cars of the time.
All this matched the exceptional characteristics of a family of motorcycles born and developed without compromise, sacrificing comfort to the advantage of a perfect distribution of weights, with a rigidity of the frame obtained with ingenious solutions (such as the carbon suction cover positioned in such a way as to stiffen the upper tubes of the frame), and an rider position for sports driving.
Then how can we forget the wonderful rumble of the carbon Termignoni capable of waking up the neighborhood for at least two blocks?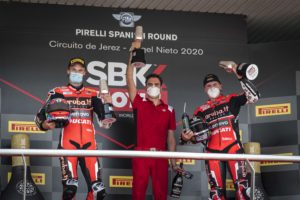 A Jerez de la Frontera, seconda tappa del campionato SBK, si ri-accende lo spettacolo con Ducati protagonista. Doppietta di Redding e secondo posto in gara 2 per Davies.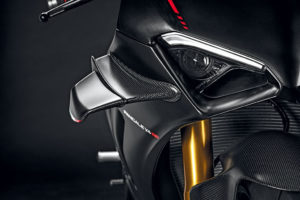 Oltre alla Panigale V4 SP, che ha già catturato il cuore degli appassionati, Ducati presenta la nuova SuperSport 950 e il Diavel 1260 Lamborghini.