Finnally I crowned a dream, I gave myself a Scrambler 350. I had wanted to own this bike for a few years now, but for one reason or another I had never been able to decide.
In the end, however, I was presented with the opportunity and I caught the ball.
This happened in fairly fortuitous circumstances, so much so that it deserves to be told: as has been the case for some time now, I have a habit of going to a friend's wine cellar, called "Il Pratello", to taste both new products and those now matured and ready to be tasted.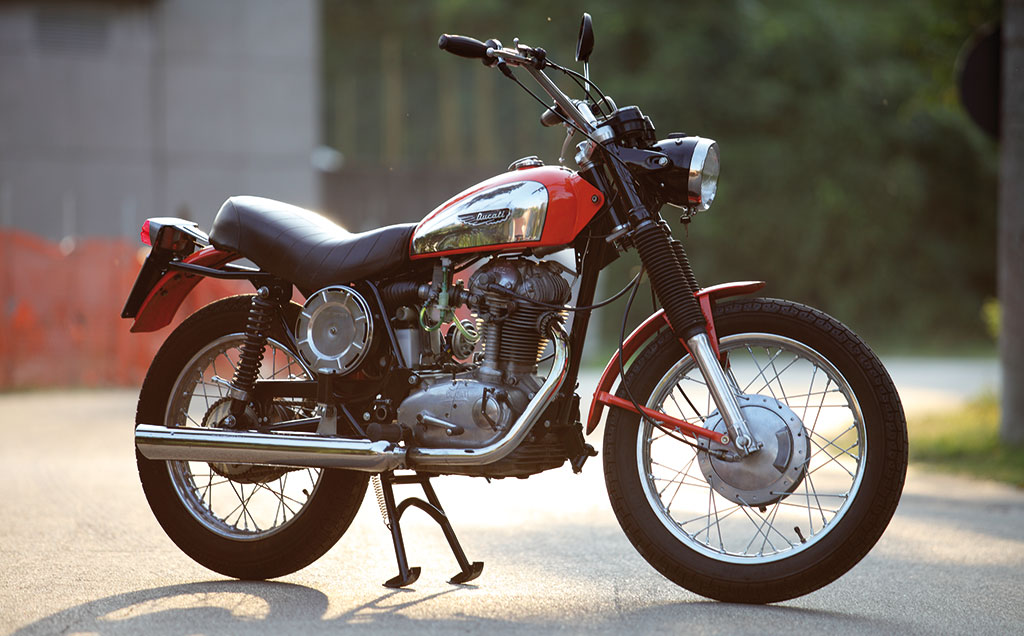 The owner owned this Scrambler,but had never indicated his intention to sell it. One day, however, between a taste of Mantignano and one of Calanzone, we started talking about it and in the end we agreed to sell with a simple handshake, as was once used to do.
Now I am very happy with the purchase, although to tell the truth it took quite a while, spent in large part by my uncle Giorgio Tedioli, to put the bike back perfectly in place.
When I turn it on and leave, though, I feel a huge pleasure. I have to focus a little bit on driving, because the gearbox on the right with the first upward point is certainly not an automatism for my brain and at the same time the drum brakes also leave something to be desired.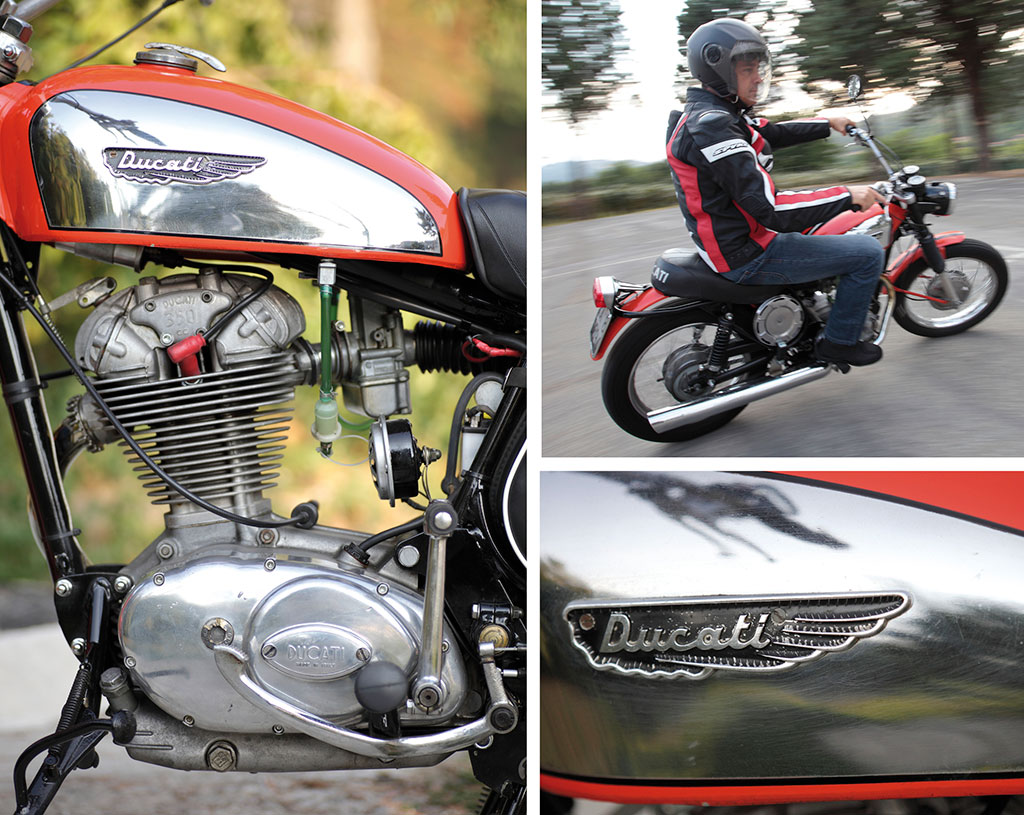 Of course, then, it is not the most comfortable model in the world if you intend to make long-haul tourism, while on short journeys the Scrambler disengages very well.
Moreover, it is always a source of great satisfaction when you arrive in the square of a country, like my Modigliana: once parked, in fact, people stop to look at it.
The Scrambler attracts the looks of adults and children, and more surprisingly, it also attracts the attention of female audiences.
The bike is not yet completed, as it lacks some small detail such as the speedometer cable and the original oil cap, but the desire to ride the first kilometers in the saddle was so great that I did not give my uncle time to mount the missing pieces.
I have to say that a good general job has been done, but the aspect that I think has succeeded best is the start-up.
The air-cooled single cylinder is so close that on the first ride, without giving gas, it enters the bike even after months of non-use.
Of course, the battery must always be well charged and, with a 6 Volt system, this is not always easy to get.
During the restoration work I also discovered a world of which I imagined the existence, but which I did not know at all.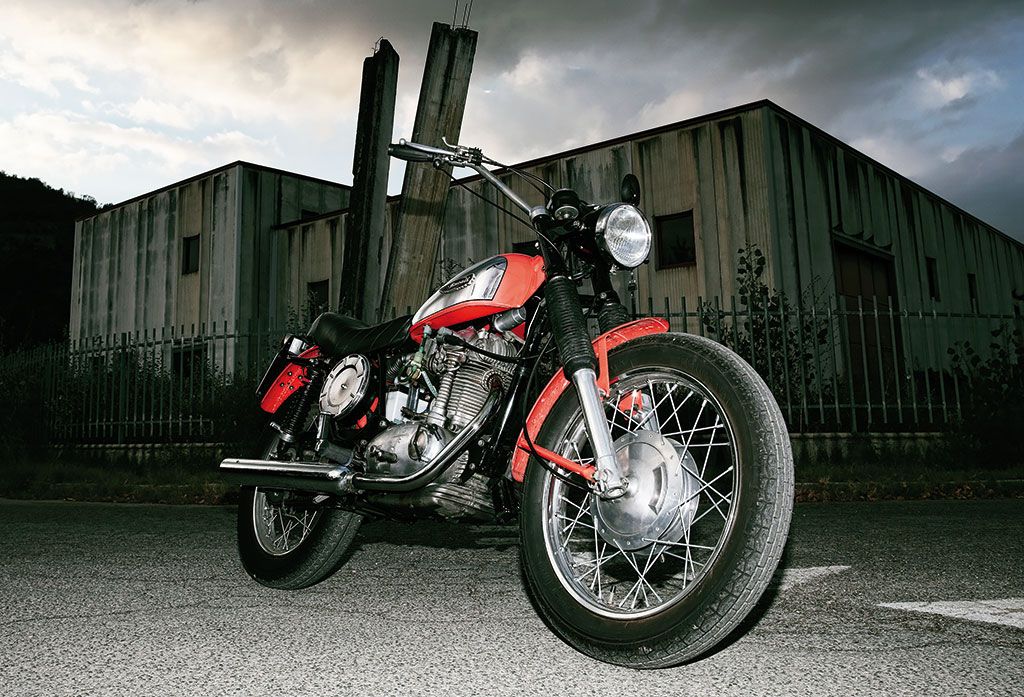 The Ducati Scrambler community
For this model, in fact, everything can be found; not only spare parts, but also many other interesting realities, such as dedicated clubs or discussion groups among enthusiasts: people who know life, death and miracles of the Scrambler and related versions, people capable of pitting you with displacements, colors and various installations, including bolting, for every single year of production!
I have never been a big fan of the gatherings, but I feel that, with this Ducati, sooner or later I will also go for a nice ride on the occasion of some meeting for vintage motorcycles, for the pure taste of spending a day outdoors in the company of other enthusiasts.
"I have to say it was a nice experience for me too. – says Giorgio Tedioli, author of the restoration – It was the first time I had got my hands on a Scrambler and in fact there are peculiarities to watch out for. The frame, for example, has particularly weak points that need to be reinforced. Similarly, the 6 Volt electrical system can also give some problems. The engine, on the other hand, seemed to me to be better placed, at least on this model, although it was still necessary to revise some internal tolerance. Even the infamous pedal start, about which real metropolitan legends circulate, in the end turned out to be less difficult than expected, so much so that after three months of work, when I got in the saddle for the final test, I no longer wanted to bring the bike back to Gian Maria!"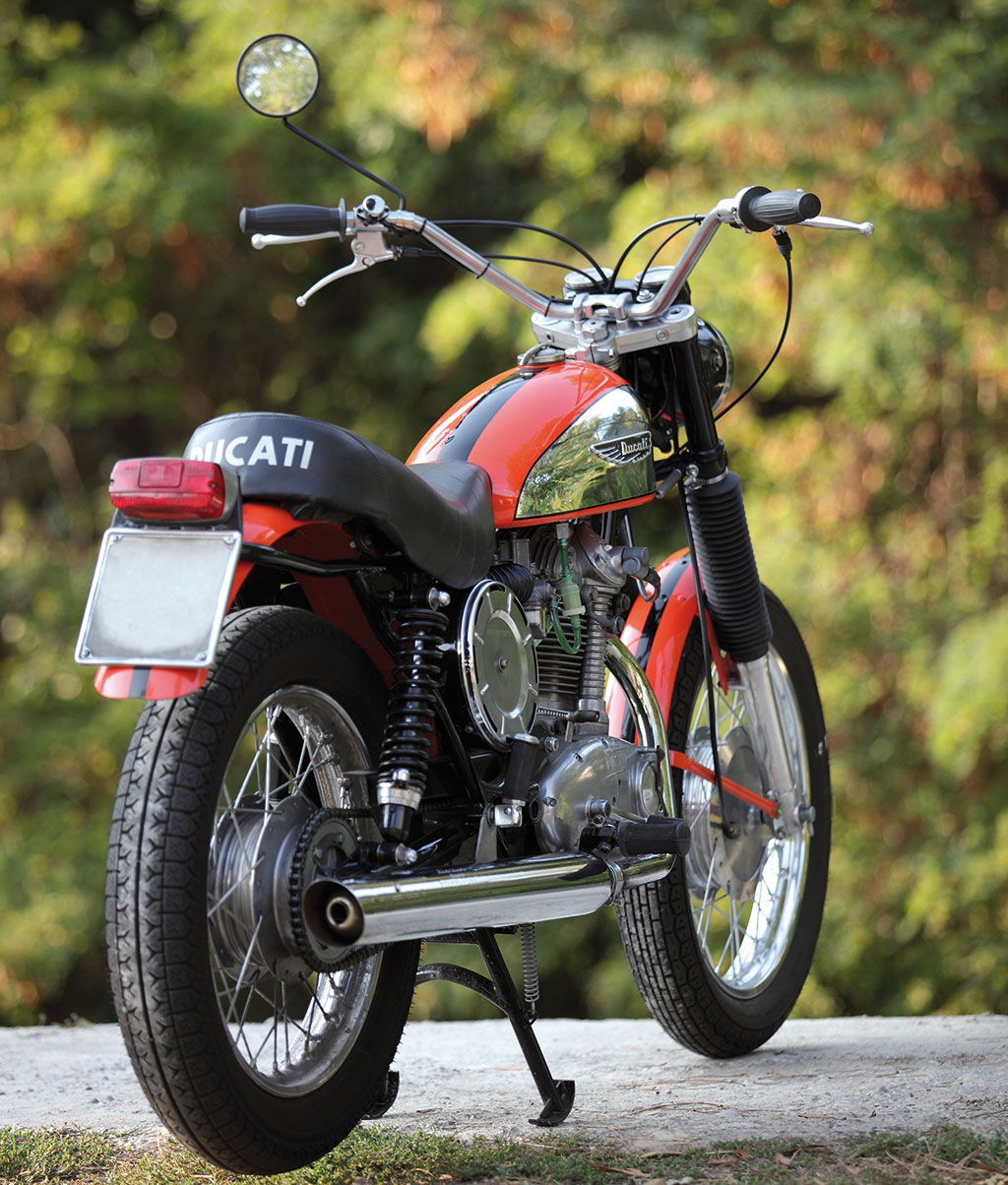 Photo Damiano Cazzamali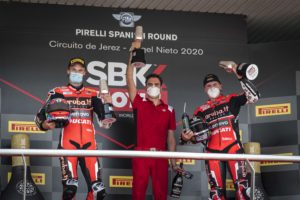 A Jerez de la Frontera, seconda tappa del campionato SBK, si ri-accende lo spettacolo con Ducati protagonista. Doppietta di Redding e secondo posto in gara 2 per Davies.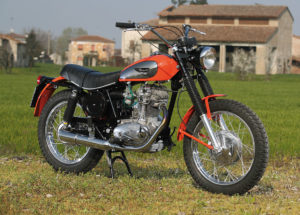 Lo Scrambler 350 di cui parliamo è stato assemblato da Enea Entati unendo un motore "spagnolo" con un telaio "italiano".