Apart from a few now rare 750s that had caught my attention in the seventies, it was in 1985 that I began to look more passionately at the micro world of Ducati models,customizing a single Ducati F1 radio-controlled with a combustion engine, obviously with the colors of Lucchinelli at Daytona. Precious because once there were very few manufacturers dedicated to motorcycle modeling.
In recent months, waiting for the slow restoration of the old world, I have occupied my free time with the inventory of models, now at about 500,collected in thirty years of raids in every corner of the world.
I have rediscovered them of every size (or rather, scale), from about 8 millimeters to about 40 centimeters, of each material, very finished but also more sketchy, some more toys other extreme masterpieces.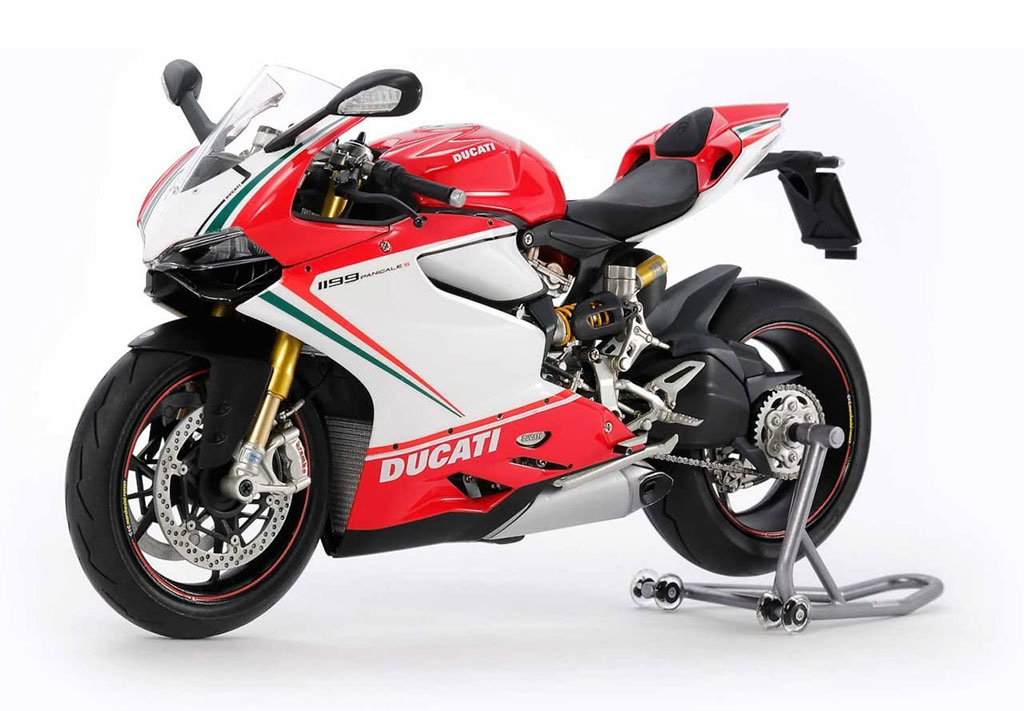 At the end of the nineties I was lucky enough to meet rider the rider Provini and visit in full activity his model factory where the world was being reduced; of his company I keep catalogs, original boxes, assembled and assembled specimens.
[amazon box="B0773TRCW5″]
I have tracked them in many countries, among them a Ducati 500 in folded and colored tin with spring operation and rider found in Spain, but also one in iron wire coming from South Africa.
The shelves are filled with assembly kits, those admirably finished and standard ones, but also unique specimens self-built in various metals by Adriano, a member of my Club, so faithful that he can only produce four a year.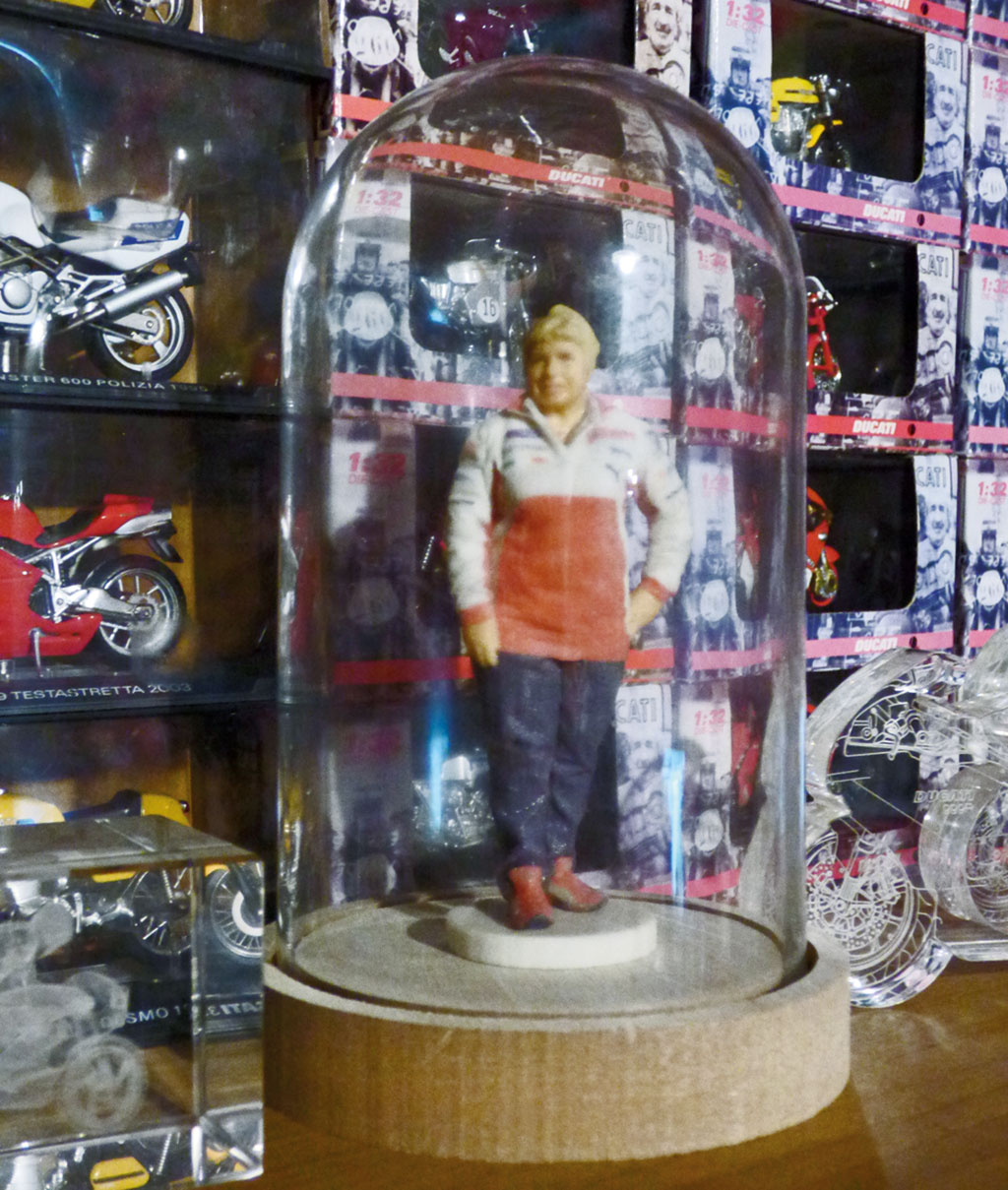 They emerge from every corner, in the most varied materials, from glass to plastics now out of time to ceramics, many bought in circuits and salons, and many instead special memories and tributes of exclusive events, company presentations, meetings or gatherings, signed by riders managers or technicians of extreme ability.
Among them, there are several prototypes and limited series, never distributed on the market, test and test versions, such as large motorcycles, some simply static and others with cinematisms of engine breakers and dazzling lights.
In the Racing sector there are also riders in special livery and others resulting from elaborate customizations.
Between one motorcycle and another, not only Ducati, there is no shortage of pit dioramas, workshops, trucks and trailers in various sizes, but also riders and fuel distributors.
Dreaming of having them all on a real scale, that of the model seems to be a good alternative: every now and then you have to think even small!
Returning to the contemporary world, I also added to the collection the model of myself in a manager's outfit, making me scan with the laser, a feat similar to self-constructing a micro monument. If the micro world were to come alive, as in a well-known toy film, I would be so sure that I would use them all outside the bounds, legislation and bureaucracies!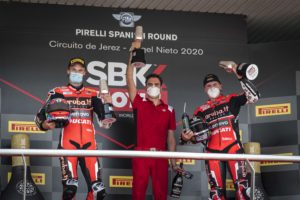 A Jerez de la Frontera, seconda tappa del campionato SBK, si ri-accende lo spettacolo con Ducati protagonista. Doppietta di Redding e secondo posto in gara 2 per Davies.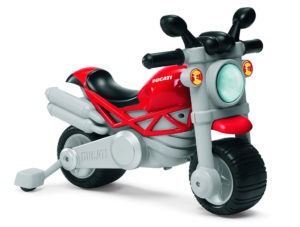 La moto cavalcabile della Chicco per spingersi e correre come un vero campione. Il rombo originale Ducati e il clacson rendono l'emozione intensa.